Swimming is one of the best among different cardio exercises and exciting sports for many people across the globe. Whether it's summer or winter, people love to swim either way as it gives them athrillingexperience. But other than the exhilarating experience, it is also important to use thenecessary equipment that is a swimming cap. You must use high-quality printed silicone swimming cap especially to keep your head warm. Yes, you read that right, these caps do help you in keeping your head warm.How? Let's find out.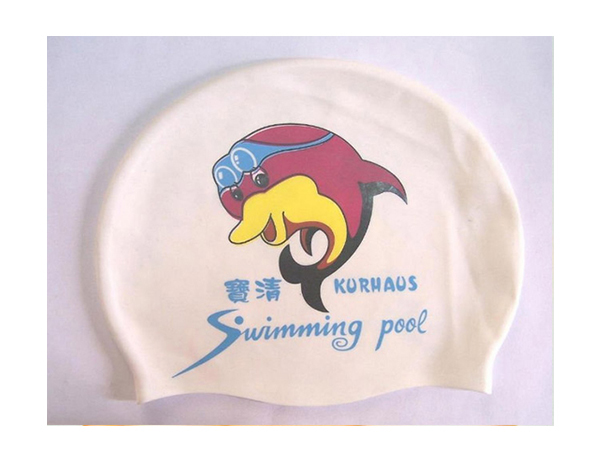 While swimming you must wear a swim cap if you are not wearing a swim cap, then it can cause different issues, such as:
Your hairs can drag in the water and also on your face which can be quite annoying.
Even, if you have your hair tied in a ponytail or just short hairs;it will still slow down your speed and be a hurdle in your smooth experience.
Other thanthis, not wearing swimming caps also damage your hairs because of the chlorine present in the water.
Swim caps not only cover your heads but also ears.
Custom swimming caps may not prevent your hairs from getting wet but irrespective of that they provide an additional protection layer on your hairs.
You don't want to go through these above mentioned problems right? Therefore, you must definitely make use of these caps while swimming and make the most of it.
Now, these caps come in various materials, styles, sizes and options. Hence, you can choose the kind of style you want. It does add to your sleek style thereby preventing you from various problems. Other than this, various companies provide personalized swimming caps, which allow you to get the cap of your chosen design, style, color, or image that too in an affordable range.

Silicone swimming cap is a prominent choice as compared to other materials such as Latex or Lycra. Why? Because it provides various benefits, these are:
It protects your hairs from chlorine in the water.
In cold water, it keeps your head warm due to its material and prevents you from brain freeze.
Silicone is thicker than latex and hence, it is more durable and long-lasting. Additionally, it gives more shine to your cap.
Printed silicone swimming caps are highly preferred and widely used by competitive swimmers.
These caps do not produce wrinkles which reduce drag and renders high speed.
Easily to put on and take off.
Silicone swim caps do not generate allergic reactions like latex does.Hence, if you have a latex allergy, then silicone caps are perfect and better alternate for you.
Adds a stylish look to your swimming costume thereby adding layers of protection.

Since you can get these printed swimming caps as per your desired style or color, it is a great way to promote yourself. If you have a gym, school, swimming institute or any other entity, you can get customized swimming caps and promote your business. Also, they can be given as a giveaway which is quite trending these days.
Now that you know all the benefits like how swim caps help you keep warm, protect your hairs from damage, and do not generate allergy,I hope you will not forget your swim cap next time you go swimming.