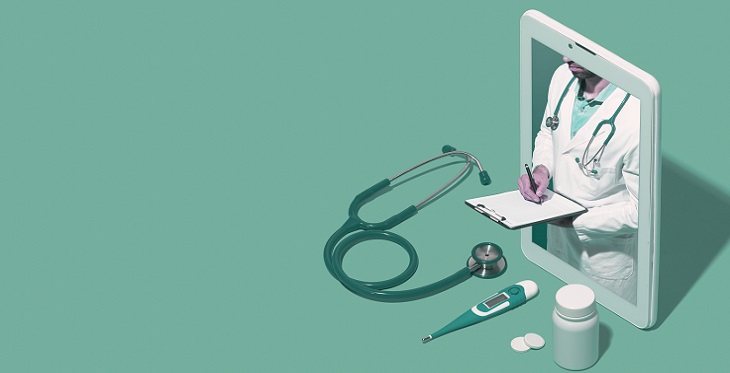 Today, the field of telemedicine is changing faster than before. The exponential growth of technology in recent years has led to an increase in the affordability and accessibility of telemedicine services. Telemedicine providers like CareHive offer 24/7 access to medical care, staffing solutions for hospitals, and virtual visits to doctors.
With the popularity of smartphones on the rise, a wide variety of mobile applications have been developed by telemedicine providers for easy monitoring of consumer health. Simple portable devices have been designed for monitoring body vitals such as glucose levels and blood pressure for a patient's use at home.
Clinical Guidelines for Telemedicine
Almost every service has a set of established guidelines to be followed, and telemedicine is no exception. While telemedicine providers and users are yet to have a standard set of guidelines, the American Medical Association has put together a set of clinical guidelines pertaining to telemedicine services, some of which are as follows.
When to Use?
Telemedicine should not be used for medical conditions that require in-person examination by a licensed physician or doctor. It is necessary for telemedicine providers to inform the patient in advance about how telemedicine services work, the limits of technology to be used and the communication protocols. Patient evaluation and management: It is the duty of healthcare service providers to determine the appropriate telemedicine service for a patient.
Barriers for Telemedicine
Although telemedicine is gradually gaining popularity, it has to overcome a few barriers that stand in its way of widespread usage, such as administrative barriers, state legislation restrictions, state-specific licensing requirements and patient-doctor reimbursement policies.
The Future of Telemedicine
Advancements in the fields of technology such as virtual reality, coupled with a constantly growing user-base of telemedicine services reveal an exciting future for telemedicine. Robotic arms which can be controlled remotely and smart watches, which connect to health-trackers via wireless network or Bluetooth to instantly notify the user of any discrepancies will play an important role in telemedicine in the not-so-distant future.